KolamYoga
 Grace Gitadelila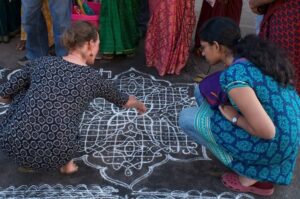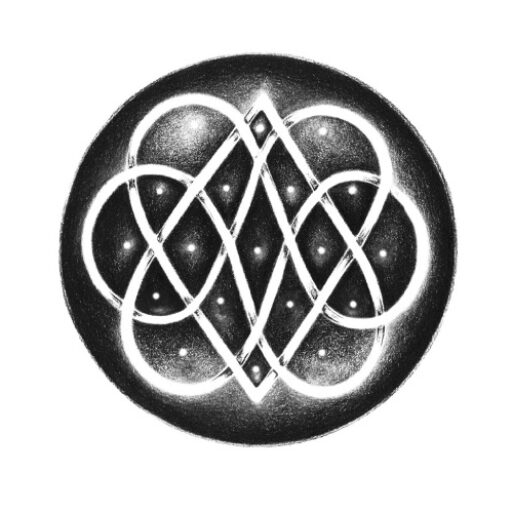 4 Aspects of the Mother

:
TESTIMONIAL
'When we arrive at Grace's home, a bonfire was lit in the middle of the garden to celebrate the Harvest Festival.
Her spacious and orderly home seems to express her disciplined way of life.
"Kolam is my life's work", she says in her gentle tone, as she pours tea for us.'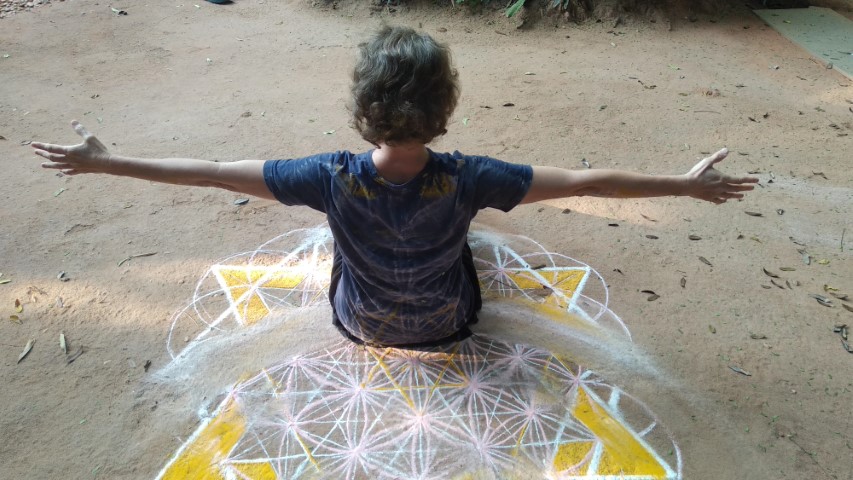 Courses of KolamYoga learning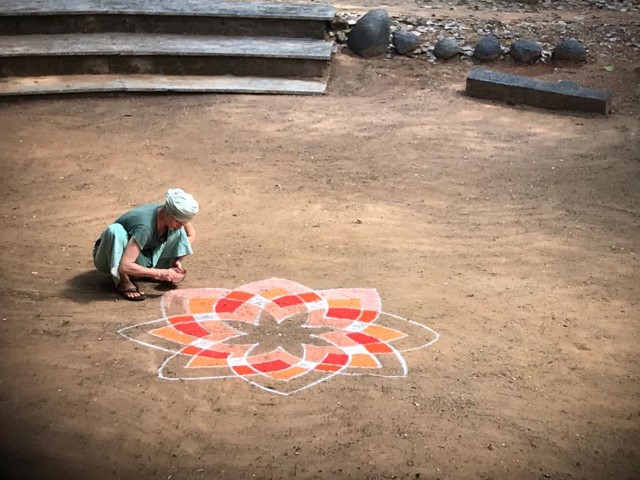 With this training you can already become a  Kolam practitioner!
You will be introduced to the three major styles of Kolam: Paddi, Kodu Pulli and Sikku Kolam..
You will receive over a span of 3 months (training of 4 sessions per month, in total 12 modules)  the tools to become an all-round Kolam practitioner.
With this training you will learn to how to speak in the Kolam language !
With the 3 month (training of 4 sessions per month, in total 12 modules) You will further enlarge your Kolam vocabulary, and have a more in depth understanding  and connection to its coded systems.. Co-Create and even invent Kolam images.
With this training you will become a Kolam 'Guardian Keeper'!
A last 3 month (training of 4 sessions per month, in total 12 modules)
You will learn to create Kolam sacred space and be able to share, teach and inspire others with Kolam Language.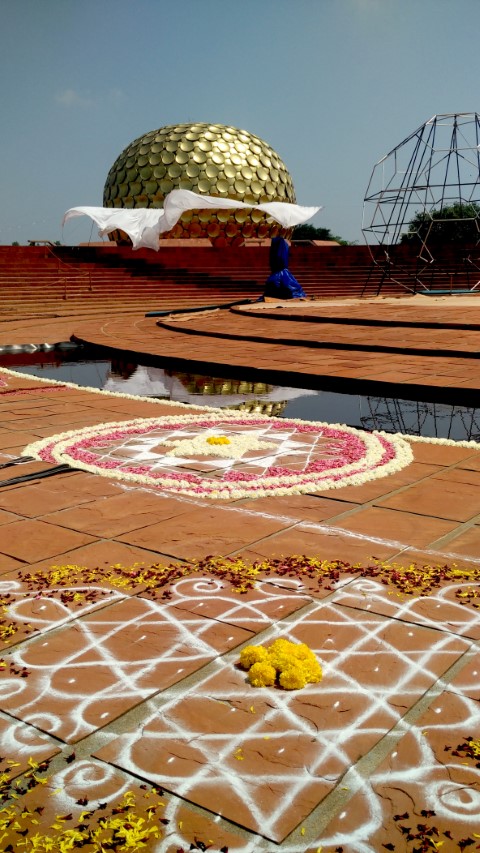 We do ongoing research within the language of Kolam's. You are most welcome to participate.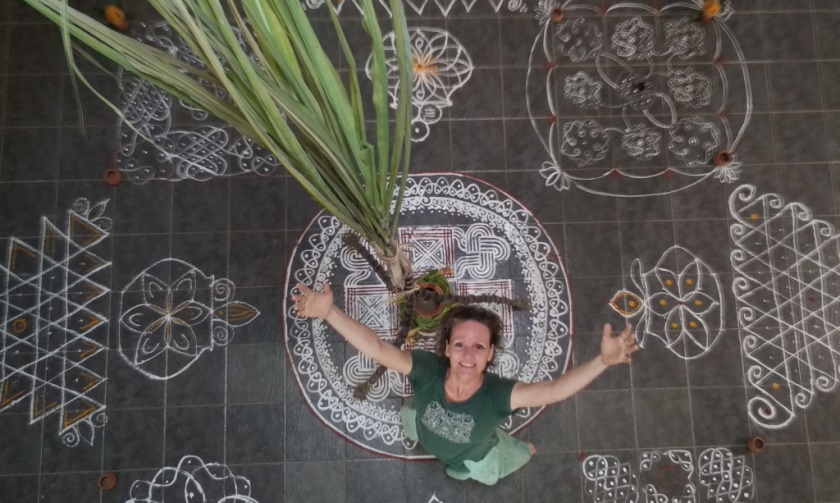 Contact me via the button below.
Sign Up for the newsletter.
Sign Up for the latest information and developments of KolamYoga.
We do not own the Kolam nor does it own us.
The Kolam needs no special display to give it its broader Universal meaning. It is set down simply under the open sky, in front of a stone or tree, on a doorstep.
The Hands and fingers are like antennas, or receptors to send and receive in acts of Giving.
Making a Kolam requires the hand to rise and fall like a wave.
The Kolam is in us and we are it, it is we, ephemeral and powerful.
Within this journey through the images of Kolams you will be encouraged to meditate, to reflect, to become silent and merge into the dark light.
The Kolam as a Ritual is an impulse towards reverence of the life force and self-identification with it.
Symbolism can be described as a belief system attributing a cultural, religious or spiritual value to many of the fundamental forms of space and time. According to this belief system, the basic patterns of existence are perceived as sacred, since contemplating one, is...
Every Tuesday and Saturday starting 21st August up to 14th September                                                  Choose from Morning slots 10:00 to 12:00 and or Afternoon slot 15:00 up to 17:00 Part of the Exhibition Living Symbols...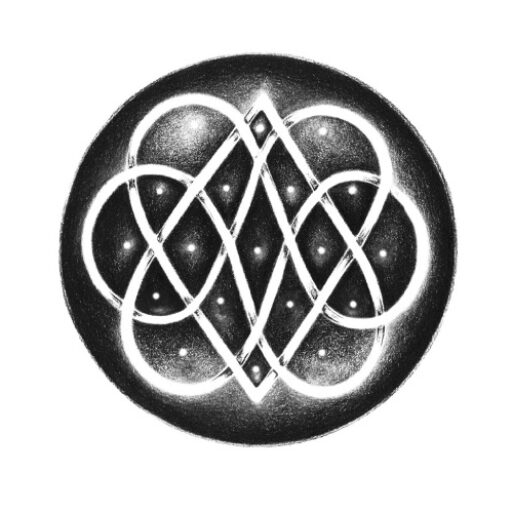 Address
KolamYoga
Sharanga, Auroville
605101 Tamil Nadu
India