The ultimate aim of KolamYoga is one of self-development and self-realization.
We have released all twelve videos in the Basic Training Padi Kolam Series. Please click below to sign up for the videos.
What is KolamYoga?
A systematic practice through the drawing and dancing of Kolam cultivates an expanding perception of our world and a deeper understanding of its underlying fundamental Universal laws. Ephemeral movement is made visual through the Kolam design; enhancing brain synchronization, fine motor skills and concentration. Sparking the ability to make connections between various disciplines; in the physical, emotional and intellectual realms.
The course offers psychological and pedagogical tools that are fuelled with an age-old spiritual practice with a vision of the complete human, present in all cultures.
The practice is all-inclusive and integral.  The Kolam Yoga one-year course enables you to become a Kolam practitioner, guardian keeper and teacher of its basic knowledge.
The ultimate aim of KolamYoga is one of self-development and self-realization.
Becoming a Kolam Yoga practitioner allows the Kolam syllabus to be reactivated again and again, consciously. The goal is to give it a newfound place within schools and learning institutions of various disciplines ranging from Science, Medicine, Architecture, Design, Fashion, Theatre and Dance to name a few.  Kolam Yoga can also impact all other subject matters with its wide range of knowledge.
I have seen Kolam designs being implemented by skilled computer design programmers of Tamil origin, creating fantastic images used in the Movie industry. Many of these brilliant Tamil mathematical brains have been 'spoon-fed' visually with Kolam structures by their Mothers. Not only do those of Indian origin have re-discovered the value of the Kolam. Japanese mathematicians and computer program designers have also understood its value and have researched in depth the Kolam patterns growth and expansion. Their findings amongst others are also included in the Kolam Yoga course.
 In order to keep improving the Kolam Yoga syllabus, it is continuously subjected to an on-going research, including others and maybe also your discoveries.
(We will dance from nature derived, natural organic, and movement sequences that deepen and become visual in the drawing of the relevant Kolam patterns.
The movements executed physically are similar to Kolam structures but also find their origins in various disciplines of dance and KoTree Hatha Yoga.)
You will learn the basic rules for the three major types of Kolam: Paddi, KoduPulli, and Sikku/Nelly and/or Kambi Kolam. It will allow you to be able to make various types of Kolam at a deeper level of understanding their structures and workings.
Know how to create small and large scale Kolam patterns.
With this training you can already become a  Kolam practitioner!
Video lessons are available for Paddi Kolam
You will learn more in depth about the underlying  sacred codes that are held in the Kolam as a language. Explore and understand how to recognize and utilize its, symmetries, mirror imagery, sacred geometries, trinity forces, fractals and tessellations, within the 3 styles of Paddi, Kodu pulli and Sikku Kolam.
With this training you will learn to how to invent your own Kolam and express yourself in Kolam images .. understand how and why the Kolam deeply relates to us! Become Co-creator of its infinite expression!
You will learn the sacred use of Kolam in 'Tamil' and other cultures, festivities, religion's and rituals. Astrology, Numerology, Mandala and Yantra Kolam will give you the tools to create beauty, power and harmony, the shared knowledge that belongs to humanity as a whole, but more even how the Kolam can empower your life and that of others in the world!
You will practice in holding Kolam space, sacred events, festivities and learn to create Kolam sharing with others, like make a Birthdate, Wedding etc. Kolam. Feel inspired to pass on this beautiful universal Kolam Language and become its 'Guardian Keeper'.
Basic Training
Video Lessons
With this training you can already become a  Kolam practitioner!
All 12 video lessons in the Padi Kolam series has been released.
With this training you will learn to how to speak in the Kolam language!
With this training you will become a Kolam 'Guardian Keeper'!
Evolve your self on many levels in different workshops and upcoming events! For an expanding experience of life!
A digital, interactive learning envoirement is now being created…
Watch an introduction into the holistic and sacred art of Kolams! Explore new territory in spiritual realms!
Please click the button below.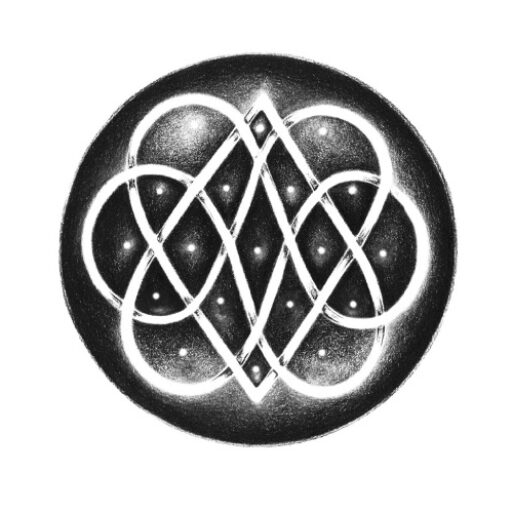 Address
KolamYoga
Sharanga, Auroville
605101 Tamil Nadu
India